NEWS BULLETIN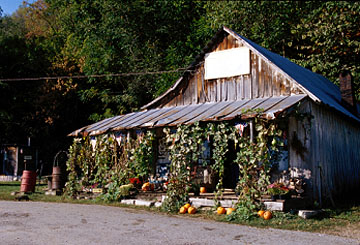 Photographer: Dawn or Dava Lane
PENN'S STORE
Great Outhouse Blowout
September 13, 2014
HEAR YE ! ...... HEAR YE !

The 2014 GREAT OUTHOUSE BLOWOUT at HISTORIC PENN'S STORE is now on the table with a projected DATE: Saturday ~ SEPTEMBER 13.
We are looking for RACE TEAMS, SPONSORS, VENDORS, MUSICIANS/BANDS, VOLUNTEERS, and ANYONE interested in being a part of this event. As many of you know, and for those of you who do not, Historic Penn's Store is totally funded by the 5th and 6th generation of the Gabriel Jackson Penn family ( or "Hack" Penn's niece and grand niece) that has continued operation of the store since 1850. Because the store is privately owned (just us girls), the store does not qualify for state or federal funding. Thus, the G.O.B. is the main fundraiser for Historic Penn's Store.
In other words ...... it helps keep the store lights on, the wood stove burning,
and the store dogs and cats fed!!

So, please, please, please ....help us keep Penn's Store, the Oldest Country Store in America in Continuous Ownership and Operation by the Same Family, going!!! Contact us to get involved!
Come by the Store (Open weekends)
Hours until October ... Saturday (11 AM - 6 PM) ~ Sunday ( 2 PM - 6 PM )
or
PHONE: 859.332.7715 EMAIL: PennsStore@aol.com
Also, spread the word!! We need all the help we can get!!!
Thanks to all of you who have supported Penn's Store in the past!!! We love you all!!!


<![if !supportLineBreakNewLine]>
<![endif]>
For more information, click here.