PENN'S STORE GREAT OUTHOUSE BLOWOUT
Saturday, September 13, 2014
featuring
The "GREAT OUTHOUSE 300 RACE"
To see a list of past Outhouse 300 Winners, click here.
Photographer: Kirk Schlea
" GREAT OUTHOUSE BLOWOUT "
KENTUCKY'S PREMIER OUTHOUSE EVENT
featuring the "OUTHOUSE 300" RACE
* * * * * * * * * * * * * * * * * * * * * * * * * * *
FREE ROLL of TOILET PAPER to first 200 Cars!
* * * * * * * * * * * * * * * * * * * * * * * * * * * *
Certified "HILLBILLY PROUD"
Saturday SEPTEMBER 13, 2014 10 AM - 6 PM
ADMISSION: $5 Adults ~ Children (under 13) $1 ~ Toddlers & Babies "Free"
* Keep Ticket for Door Prizes
*Bring Chair / Blanket
CONTESTS
* * * * * * *
* OUTHOUSE BACHELOR Contest (for women)
* UGLY LEGS Contest (for men)
* * * * * * * * *
For Contest Rules & Prizes contact Penn's Store
or check at Tent next to Stage day of event
SCHEDULE WILL APPEAR HERE LATER
* * * * * * * * * *
2013 AWARD WINNERS
CRESCENT MOON AWARD ( CMA )
Honors one for the contributions and efforts in promoting and preserving the outhouse with dignity.
2013 CMA
CRESCENT MOON AWARD
* * *
CHET ATKINS, CGP
June 20, 1924 ~ June 30, 2001
The Crescent Moon Award is presented annually to one for their contributions and efforts in promoting and preserving the outhouse with "dignity". On October 17, 1992 CHET ATKINS headlined the dedication ceremonies for PENN'S PRIVY at Historic Penn's Store, after having just performed the week before for Princess Margaret of England. Chet's blessing to Penn's Store and Penn's Privy was covered by all major TV networks as well as CNN and was viewed around the world. Changing forever all our lives, as well as the lives of others. Without Chet, there would have never been another GREAT OUTHOUSE BLOWOUT nor an OUTHOUSE 300 RACE.
Chet Atkins official website:
www.misterguitar.com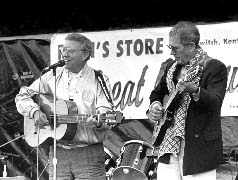 Billy Edd Wheeler and Chet Atkins at the 1992 dedication of the Penn's Store Outhouse.
Accepting the award on behalf of Chet Atkins will be Pat Kirtley.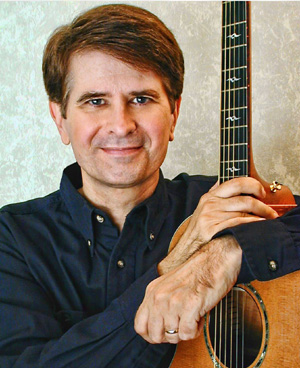 Pat Kirtley
Pat Kirtley is a guitarist, composer, producer, writer, engineer, and touring instructor and clinician. He has performed for audiences at concerts and festivals throughout the United States and abroad. Pat's talents won him the title of U.S. National Fingerstyle Champion, and in 2006, he was inducted in the National Thumbpicking Hall of Fame. His music appears on Narada Records' landmark CD Guitar Fingerstyle and has produced six acclaimed albums which have become favorites of the guitar world. His music is heard on National Public Radio's Morning Edition and All Things Considered, on Pandora, and on GotRadio.com's Guitar Genius channel. His recent project is the double-DVD instructional release, "Pickin' Like Chet" Volume 1&2 from Guitar Workshop, featuring classic Chet Atkins arrangements.
MOON & STARS Award
BOB HILL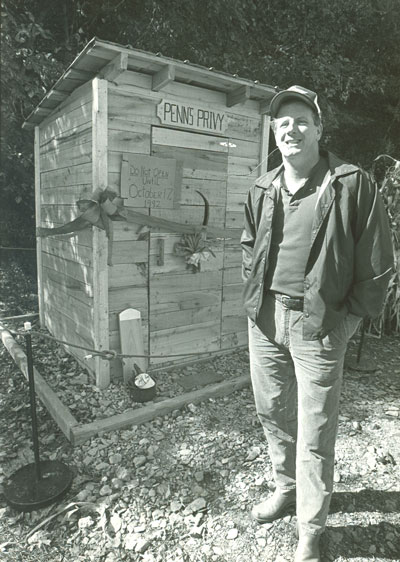 Presented annually by Historic Penn's Store to one in the entertainment or media field whose works have brought the "outhouse" to the public's attention, the 2013 "MOON & STARS" Award goes to BOB HILL for his coverage of the historic dedication of PENN'S PRIVY by international reknown guitarist CHET ATKINS on October 17, 1992.
Bob Hill has been an award-winning columnist and feature writer with the Louisville Courier - Journal and the late great Louisville Times for 33 years. He has written 4,000 columns, authored 10 books, one of which, "Double Jeopardy," was the subject of a CBS "48 Hours" story - but according to Hill - his finest day ever was sitting alongside the wood burning stove in PENN'S STORE listening to CHET ATKINS.
In addition to his writing Bob was a power-forward on the company basketball team and played the spoons at many great newspaper parties. Bob attended Rice University on a basketball scholarship. His academic honors include being the tallest kid in his class 12 years in a row.
GOLDEN THRONE Award
Honors one who has exemplified independence, conviction and courage
2013 Winner

Tracie Cigliano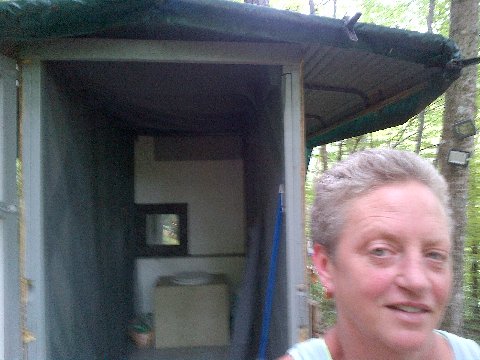 Tracie Cigliano is no stranger to Penn's Store nor the "Great Outhouse Blowout", helping at many of the past BLOWOUT events over the years. Tracie was introduced to Penn's Store many years before the construction of the now famous Penn's Privy. Thus, when overnight visitors coming to visit at her backwoods retreat in northern Tennessee, demanded some "necessary facilities", she knew what had to be done. Build an outhouse! And, she did! Along with help from friends, building materials on hand, the "necessary little house of convenience" or GOLDEN THRONE was completed in a couple of months ... to everyone's joy. And earning her the 2013 GOLDEN THRONE AWARD.

Photographer: Kirk Schlea
CAR ~ TRUCK ~ MOTORCYLE SHOW
For information about DRIVE IT & SHOW IT, click here.
* * * * * * * * * * * * * * *
Penn's Store Face Book Page Here:

https://www.facebook.com/events/157239977806242/?ref=14
http://www.visitlebanonky.com/events/great-outhouse-blowout-historic-penns-store/
Facebook page with Blowout pictures and links…https://www.facebook.com/VisitLebanon?ref=hl
Penn's Store
is a TURTLEMAN TREK OFFICIAL STOP

To learn more about TURTLEMAN TREK go to
http://www.visitlebanonky.com/itinaries-tours/turtleman-trek/
**********************************
To join in on the fun and enter your own outhouse, or sign up as a vendor,
see the icons below.
************************************
Meet and Greet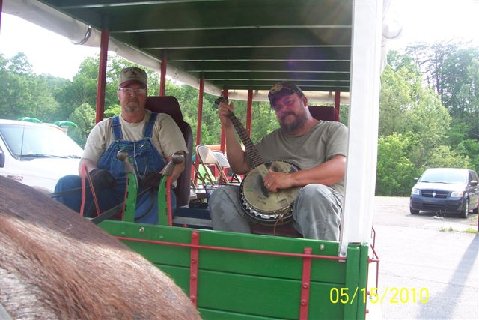 Other friends will be joining us at the Great Outhouse Blowout.
************************************