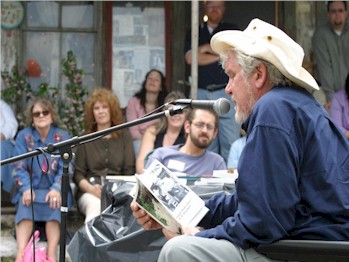 Dr. H. R. Stoneback and the Elizabeth Madox Roberts Society from New York will be joining us again this year. Dr. Stoneback is a Distinguished Professor of English at State University of New York at New Paltz. He is the recipient of the state of New York 2004 Distinguished Writer Award and author of eight books.
Dr. H.R. Stoneback

KY Writer's Day Show - performances by Dawn Lane Osborn, and other Kentucky Writers' Day Musicians. Dawn is a poet, song writer, and musician and performs professionally.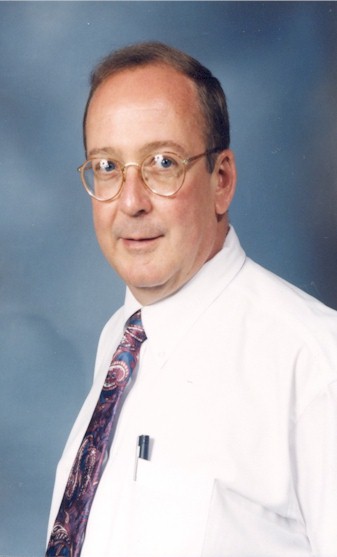 Dawn Lane Osborn
Emcee for the weekend will be Terry Ward,
writer, journalist, historian and Chair
of the Humanities at St. Catherine
College in Springfield, Kentucky.

List of Other Writers and Performers

Charlie Perry was born and raised in Danville, Kentucky. He is a graduate of Danville High School and attended college in Louisville, KY. He has been in the radio business for thirty years, and currently works for Hometown Radio, Inc. where he has been employed for the past twenty years. He has a morning show on AM 1230 News Talk and Country Music. He has been married for 38 years to his beautiful wife Vickie. They have three sons and two grandsons. The twins are four years old and are a delight.

Besides being a much sought-after tuxedo model, Adam Johnson works at the Danville/Boyle County Convention and Visitors Bureau. Previously a development officer at his alma mater, Centre College, he has succumbed to the siren song of Kentucky's tourism industry, tirelessly promoting all the treasures that the state and Boyle County have to offer. When not working bridal shows and other tuxedo-related events, he can be reached at www.danvillekentucky.com.

Nina Clooney thinks doing many different things at once is normal, which is why she and husband Nick have racked up enough frequent flyer miles to keep them in the air for the next 20 years, while traveling for work, pleasure and family events. When not in the air, Nina has rehabbed three houses with plans to do four more; run an antique store for ten years, served on the Augusta, Kentucky City Council; handled Nick's bookings and attended personal appearances with him; received a design patent for a new type of bag for carry-out food; designed a park in Augusta and worked in television. Nina presently serves on the Board of Directors of the Maysville Community College and a proposed outdoor drama theatre near Augusta, Kentucky.

Nina is married to Nick Clooney, a radio and TV personality, television newsman and writer. She is the mother of two children. Her daughter, Adelia Zeidler is a merit scholar and accountant who is also the mother of Nina's grandchildren, Allison and Nickie Zeidler. Nina's younger son is George Clooney, an award-winning actor and producer.

Nina will be reading from her new book And His Lovely Wife Nina.

Don Dampier of Georgetown, Kentucky is the author of Finding the Fifties. A Nicholas County native, he is a graduate of the University of Kentucky with a degree in Commerce. He served 40 years in state government and since retirement has been a volunteer guide at the UK Basketball Museum, the Kentucky History Center and currently serves on the task force of the Kentucky Watershed Watch, an environmental protection program.

Brad Lanham, born and raised in Gravel Switch Kentucky, is founder and president of the Kentucky Fellowship of Musicians whose mission is "Bringing Musicians Together." "There are a lot of musicians around, but they don't seem to know each other or their shared love for music. Giving those folks an avenue to meet and arena to play in is our goal."

Raised on Country & Bluegrass, rebelled with Rock, redeemed by Contemporary Christian Rock, and in the middle of Blues & Jazz, Lanham claims to be a lover of all genera of music. "If it's music, I want to be in the middle of it."

Emily Toadvine is features editor at The Advocate-Messenger in Danville where she has worked 21 years. She lives in a log cabin in the Forkland community near Penn's Store with her husband and two children. She enjoys reading all Kentucky writers.

Yolantha Harrison-Pace, a driven advocate for literacy and the arts as a world changing necessity, has been chosen as one of America's Most Admired Top 100 African American Literary Divas. She is now listed with such historical women as Maya Angelou, Sonja Sanchez, Gwendolyn Brooks, and Angela Davis. Pace has 2 books now published, WING-PLUCKED BUTTERFLY and SHOUT, MAMMY, SHOUT!! In addition, she now has 5 plays to her credit, BEGINNING NOW, LOVE YOU MADLY, ATTIC OF DREAMS, THE WHOLE SKY, and GIMME 50 FEET.

Paula Hill grew up in Danville, where her father West T. Hill was chairman of the theatre department of Centre College. He later founded West T. Hill Community Theatre and gave Paula a great love for writing and all the fine arts. Paula taught English and Theatre at the University of Kentucky, Lexington Community College and Centre College. She designs and leads fine arts tour groups to New York, London and Tuscany. Her compositions include a chapbook of poetry: By Heart, writing and directing plays at the West T. Hill Community Theatre, and writing a business column for The Advocate-Messenger.

Buzz Cason--song writer, singer, and book writer--is President/Owner of Southern Writers Group, USA, a unique collection of writer-owned publishing catalogs, and Creative Workshop recording studio in Nashville, Tennessee. He has recently formed his own Rock-a-billy style band, "BC and the Dartz" and is the author of The Adventures of Buzz Cason -- Living the Rock 'N Roll Dream.

Growing up on Sugar Hill Farm, Vanessa Baker Ruda enjoyed a unique and fascinating childhood that provides the setting for many entertaining stories. These experiences have now become The Adventures of Johnathon Peter, her latest book. Vanessa is a graduate of the University of Kentucky with a degree in Agriculture, as well as one in Vocational Education. She is a teacher at the Danville Christian Academy, a tutor, and assists her husband in the family business, Ruda Family Chiropractic.

The Elizabeth Madox Roberts Society will be part of the events, in conjunction with their conference at St. Catherine College in Springfield.

Paula Sparrow from Kentucky Living magazine is back with more from her Creature Comforts column. Though she usually writes about animal rescues in Kentucky, this time she traveled to the Thai Elephant Conservation Center in Lampang, Thailand, where she learned about the plight of the Asian elephants there. Of her writing about elephants and all animals, she says, "There is no greater joy for a writer than to write what you are passionate about."

Stoney & Sparrow have been performing and writing songs together for 44 years. They have done world-wide concert tours under the auspices of the USIA, the British Council and other international cultural organizations throughout Asia and Europe, from China to Thailand, Russia to France, etc. They have given concerts at more than 100 colleges and universities, from Bejing to Cambridge University, from the University of Paris to SUNY-New Paltz and throughout the United States. They have been featured club entertainers from Nashville to New York to Kentucky. In addition, they have appeared on numerous radio and television programs throughout the world and their songs have been widely published. In 1984 they recorded several albums in China, which sold more than 5 million copies there.

Gregg Neikirk is a professor of English at Westfield State College (Massachusetts) where he teaches writing and literature, including seminars in Songwriting for the English and Music departments. A Danville native and Centre graduate with a Ph.D from the University of Kentucky, he has written songs since his school days in Nashville during the 1970's. He is the president of the Elizabeth Madox Roberts literary society, and is co-directing this year's scholarly conference and the society's Kentucky Writer's Day events at Harrodsburg, Penn's Store, and Springfield. Both his twin sons, Adam and Lee, are guitar majors at Westfield State. Neikirk is married to Nancy White Neikirk, also a Danville native.


Christina Lovin is the author of

What We Burned for Warmth

(Finishing Line Press). Further publication credits include:

Harvard Summer Review, Diner, Hunger Mountain, The Bark, Missing Mountains: We went to the mountaintop but it wasn't there, Susan B & Me,

and other journals and anthologies. An award-winning poet, Lovin has studied in Harvard University's writing program and holds an MFA in Creative Writing from New England College. She is the recipient of several artists' grants from the Kentucky Arts Council (most notably a 2007 Al Smith Fellowship) and the Kentucky Foundation for Women. Chosen by the U.S. Department of the Interior, Lovin recently served as Writer-in-Residence at Devil's Tower National Monument, Wyoming; and the Andrews Experimental Forest near Corvallis, Oregon, in conjunction with the Spring Creek Project, which selects writers whose work focuses on nature and/or ecology. Lovin teaches college level writing courses and presents writing workshops in and around Central Kentucky.

Randy Layne might be the only guitar player ever that played with both Archie Bell ("Tighten Up") and also Archie Campbell (Hee Haw). That might also explain his love for all styles of music he has performed through the years with artists such as The Jordonaires, Con Hunley, and Linda Davis.

For the last 17 years, he has also performed with Steve Jarrell and the Sons of the Beach, a 7-piece Carolina Shag and Oldies Band that performed all of the music for the very successful PBS special "Rock & Roll Graffiti." Thirty-seven original artists performed on this live show with the Sons of the Beach playing the music for all of their hit songs.

Randy has also performed on"Austin City Limits", "Nashville Now", and many other TV shows over the years.

He still finds time to write and perform his original songs in many performing situations. His latest CD is "40 Years, 6 Strings, & 2 Million Miles" that features all original music that he wrote. This CD represents all of the influences that have formed his style.

Temple Pond was born and raised in New Hampshire where he grew up as part of an old Yankee family and spent time working on dairy and horse farms. [He even met his future wife Catherine on her family farm.] He spins many a good yarn, all of which he says have some truth to them somewhere. He and his wife, writer Catherine Seiberling Pond, have recently bought land in Pulaski County, Kentucky where they intend to live and have a small farm.

Catherine Seiberling Pond is a writer and architectural historian with an MA in historic preservation studies from Boston University. A former house museum manager, she now contributes to magazines such as Old-House Interiors and maintains a blog on domestic life and rural living at inthepantry.blogspot.com. She will read from her first book The Pantry ~ Its History and Modern Uses which will be published by Gibbs Smith Publishers [www.gibbs-smith.com] in May 2007. Catherine was born and raised in Ohio but has spent most of her life in New England where she and husband Temple presently make their home with their three children.

Linda S. Prather was born in Kentucky and is a resident of Lexington. Her greatest desire as a writer is to write characters that readers love, hate, laugh and cry with. She loves learning -- period. She received an associate degree in metaphysics in 1992 and has become a Certified Clinical Hypnotherapist. Her first novel, The Gifts, incorporated metaphysics into fiction.

Tony Cooper is a resident of Casey County, Kentucky. He works as a para-professional in the county school system. He enjoys writing songs and playing music any time he can. While he likes many types and genres of music, his favorites are the old time tearjerkers.

Blues guitarist Jonathan "Jonny B" Bramel is a Louisville resident and native of Lebanon, Kentucky. Bramel attends the University of Louisville but is presently on leave, studying guitar styles to further his career and love of music.

Andy Rice, a native of Pulaski County, Kentucky currently resides in Boyle County with his wife Jane. Andy's musical inspiration comes from his uncle, who would

bring his guitar to family gatherings and perform for the family. Andy's mother Geneva Rice was also an inspiration as she also played the guitar and sang. Andy has written two songs, "Which Way to Pray" and "Slipped and Fell in Love". Andy also played guitar and sang solo in a country band named "Andy and the Dandy's" in the early 1980s. In the '80s and '90s he played with "The Kings Mt. Bluegrass Boys."

A native of Mercer County, Kentucky, Tony Sexton lives on a small farm and is retired from The Kentucky Utilities Company after 31 years of service. He graduated from the University of Kentucky with a degree in creative writing and a minor in psychology. When not gardening, his time is spent writing. When asked about his poetry, his reply is, "I want to write in such a way that if I drop a copy of one of my poems on Main Street and someone comes along and picks it up, they could read and understand it. Where Walt Whitman may have failed, I want to succeed as being a poet for the common man."

His writing credits include:

Short stories and poetry published in nationally distributed publications, including Good Old Days Magazine

In depth interviews with Kentucky Authors, published in The Journal for Kentucky Studies from the Northern Kentucky University

Four years as a columnist for The Danville Advocate Messenger [The columns were nostalgic, humor or opinion.]

Four years as a contributing columnist for The Mercer Magazine, a monthly publication of The Harrodsburg Herald. He was instrumental in helping create this magazine and wrote various columns including a humor column, a column relating to country stores and others about local history.

Sexton also developed and directed a festival for writers, which was held in Harrodsburg. The festival was called "Celebrate Kentucky Writers" and brought together both seasoned and aspiring writers for a 3-day workshop. Three of those festivals had anthologies published with writing of all the participants, including the seasoned writers. One of his poems was included in the opening day publication for the Carnegie Center for Literacy and Learning in Lexington, Kentucky. Only 13 writers from the state were included in this publication.

He has conducted many writing workshops through the years and presently leads two for the Mercer County Public Library. He has also been editor and contributor to several newsletters over the years and is presently developing one for local writers. He has just completed his first novel in a series of novels about a private investigator in Lexington, Kentucky. The title for the book is Blood in the Bluegrass. He has had poetry published in JAR, a publication of the honors program for the University of Kentucky.

Craig Evan Royce was born in Oakland, California, and received a Bachelor's Degree from the University of Kentucky, where he became interested in the people and art of the Appalachian Southern Highlands. A short time thereafter he returned to California and opened a museum/gallery in the art colony of Laguna Beach that features art from the southern highlands.

In the 30th Anniversary Edition of his 1976 book, COUNTRY MILES ARE LONGER THAN CITY MILES; An Important Document in the Art and Social History of Americana (now available through AuthorHouse.), CRAIG EVAN ROYCE pays tribute to the artists and craftsmen of the state of Kentucky. Compiled from photos, oral histories recorded on location in 1975, and from interviews with the artisans themselves, Royce documents in COUNTRY MILES ARE LONGER THAN CITY MILES the timeless story of southern highlands culture, its great artisans and the Pine Mountain Settlement School in Harlan County, Kentucky. ( The tapes have been subsequently archived in the special collections at the University of Kentucky).

He has also discovered and recorded seven archaic and prehistoric archaeological sites in the Northern Canyonlands Province of the Colorado Plateau in the San Rafael Swell region of Southeastern Utah. These sites have been assigned Smithsonian Site Numbers through the state of Utah Division of State History. Artifacts from the largest of the sites are curated in the US Department of the Interior collection at the College of Eastern Utah Prehistoric Museum in Price, Utah.

Since 1993 he has served as the Kentucky Department of Fish and Wildlife Services Non-Game Program Peregrine Falcon Restoration Project Lexington Falcon Watch Volunteer Coordinator in Lexington, Kentucky.

Virginia (Gigi) Ragland Biles is the author of A Child's Garden of Blessings, published by Publications International, Ltd, in April 2005. After 32 years of teaching Gigi retired to pursue a writing career. A Danville native, she acts and directs in the West T. Hill Community Theatre. She has had stories published in many collections of children's stories and enjoys going to schools and reading or talking about the writing process.

Joberta Wells is a self-proclaimed writing imposter. After graduation from college (UK, of course), she became a blood banker and worked in hospitals in Lexington, Cincinnati, New Orleans, and then spent 21 years at Central Kentucky Blood Center in Lexington. In 1994 she returned to Casey County, her home, and worked two more years in hospitals in Somerset and Liberty. She retired at a tender age and pursued a part-time career in house cleaning, banking, blood banking consulting, marketing, and trying not to get on any more boards.

Joberta was a technical writer during her career as a blood banker but it was never for fun. In 1998 Donna Carman, the new editor of The Casey County News in Liberty, asked her to write a monthly opinion column called It's A Hoot. Over the subsequent years the column has appeared more frequently than monthly and she has done other writing for the paper. All of her writing has been for fun and she says, "I don't do murder, rape and pillaging, beauty pageants, or turkey- and deer-shooting stories. Let the pros do those."

Joberta lives on a farm in Yosemite where she feeds a flock of turkeys, a herd of deer, a passel of 'possums, a community of 'coons, a family of foxes, a quartet of cattle, and a cat or two. "God, keep your arm around my shoulder and your hand over my mouth."

Susan H. Simpson is a Kentucky educator with her B.A., her masters, and a Rank I so the three R's are still important, but the three P's reflect her current interests: Painting, Poetry and Photography. Her interest in Photography has blossomed as she loves to shoot her flower gardens and all aspects of nature as well as record all of her travels, both home and abroad.

Just as she loves the whole process of shooting the picture and then selecting and manipulating it in some way, either with cropping or image control, she loves to use words to create pictures. She also does oil and acrylic painting, especially from her trips to France. Susan is a retired high school English teacher of 35 years, but she now serves as a high school librarian. Her love of books and poetry is in full swing. She belongs to a central Kentucky group called the Poet's Supper which promotes the reading and writing of poetry. A few of her poems are published in that group's publications.

BILLYBLUES has now been creating its distinctive blues-based music for more than a decade. With four CDs to their credit, the band covers lots of territory- rockabilly, rock, folk, bluegrass, and gospel,but always from a firm foundation of the blues.

BILLYBLUES has won fans around the U.S. and, increasingly, the world, for their songwriting and three-part harmonies. Their songs frequently tell stories punctuated by tasty guitar, harmonica, slide, and mandolin solos.

Their latest CD, "Blind Date," has won particular praise for its solid groove and inventive lyrics. "Who Controls the Kisses?" (Described by one reviewer as Bo Diddley meets Franz Kafka), "Every Kind of Fool" (with its compelling blend of Latin and rock rhythms), and "Drifting and Drinking" are performance standouts."When the Big Dog Barks", also from "Blind Date," has been credited with reviving canine rock (dormant since Elvis Presley's "You Ain't Nothing but a Hound Dog").

Beyond their club schedule, BILLYBLUES has played respected roots-music events such as the Hot August Blues Festival and the North Charleston Arts Festival as well as major regional venues such as the Brown Theatre and the Kentucky Theater in Louisville and the Norton Center for the Arts in Danville, Kentucky. BILLYBLUES regularly performs on radio (Louisville's Homefront and Red Barn Radio, for example) and has gotten radio play on mainstream stations around Kentucky and on blues and colleges stations around the U.S. International play includes Argentina, Denmark, England, and Eastern Europe. "Hoot Owl Blues" and "El Camino" were highlighted in a Kentucky Educational Television feature on the band.

The group is composed of:
Mark Lucas: bass, slide guitar, and vocals
Mike Norris: harmonica, guitar, and vocals
Colin Raitiere: bass, mandolin, and vocals
David White: drums and other percussion

Jack Lee Engle is a multi-talented photographer and song writer/musician. A former Playboy magazine staff photographer, he is currently considered one of the finest cave photographers in the nation. His three dimensional photographic art presentation of Kentucky's famous Red River Gorge, WONDERVISION, was at one time considered the largest three dimensional photographic system in the world. It is scored by his own Red River Rhapsody.

As a song writer, he has had material purchased and published by Acuff-Rose, presently Sony Music, including material co-authored by Penn's Store's own Jeanne Penn Lane, which listed in Billboard's Top 100 Country Hits.

Chris Hamilton is director of Lebanon & Marion County Tourism. He is the former sports editor, former news editor and former editor of The Lebanon Enterprise.

Ramona Powers lives in Springfield, KY where she owns and operates a music store called The Musicians Playground. She has played and sung music since she was eight years old, and was lead singer and rhythm guitarist in the band Night Owls when she was twenty years old.

Singer Songwriter Gary Cooper plays the guitar; Patti Ritter plays the fiddle and they make beautiful harmonies together performing original songs and covers. They play in restaurants and bars, at parties and on many porches with friends. Folks enjoy their range of musical styles from blues to swing, a little bluegrass to country, and as much rock and roll as two people can pull off. Home is down in a holler in Cumberland County, Kentucky; in their travels they have played at events and venues in Nashville, Bowling Green, New Jersey, Colorado and many places in between. Visit their website at

www.artmusic.net

.

Thank you, Country Hearth Inn, for being a sponsor.
View the 2006 Kentucky Writers Day Events Here
For more information contact Jeanne Penn Lane at
Penn's Store (859) 332-7706 or (859) 332-7715, or
e-mail PennsStore@aol.com.


---
It is best to call ahead to check times and cancellations.
Penn's Store
257 Penn's Store Road
Gravel Switch, Kentucky 40328
859-332-7715 or 859-332-7706