KENTUCKY WRITER'S DAY 2006
Saturday April 22, Sunday, April 23, 2006
Performers/Writers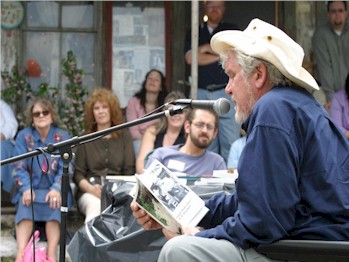 Dr. H. R. Stoneback and the Elizabeth Madox Roberts Society from New York will be joining us again this year. Dr. Stoneback is a Distinguished Professor of English at State University of New York at New Paltz. He is the recipient of the state of New York 2004 Distinguished Writer Award and author of eight books.
Dr. H.R. Stoneback

KY Writer's Day Show - performances by Dawn Lane Osborn, and other Kentucky Writers' Day Musicians. Dawn is a poet, song writer, and musician and performs professionally.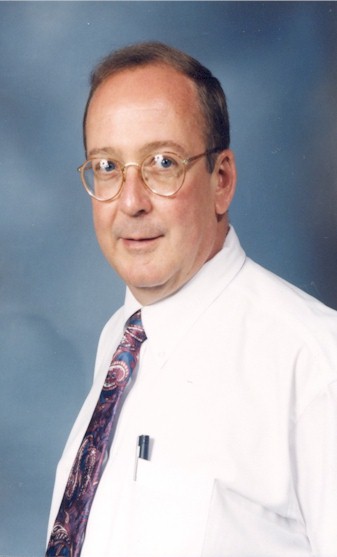 Dawn Lane Osborn
Emcee for the weekend will be Terry Ward,
writer, journalist, historian and Chair of the Humanities at St. Catherine College in Springfield, Kentucky.




List of Other Writers and Performers

Patsi B. Trollinger is the author of Perfect Timing, a children's book about three-time Kentucky Derby winner Isaac Murphy. Patsi, a graduate of Emory & Henry College in Virginia, directed the news service at Centre College in Danville and hosted the media hall for the 2000 vice presidential debate.
Ed McClanahan is a native of Brookville, Kentucky. A graduate of Miami University in Ohio and the University of Kentucky, he has taught English and creative writing at Oregon State University, Stanford University, the University of Montana, the University of Kentucky and Northern Kentucky University. His books include The Natural Man (a novel), Famous People I Have Known, A Congress of Wonders, and My Vita, If You Will. McClanahan is now working on a novel, The Return of the Son of Needmore.
Buzz Cason--song writer, singer, and book writer--is President/Owner of Southern Writers Group, USA, a unique collection of writer-owned publishing catalogs, and Creative Workshop recording studio in Nashville, Tennessee. He has recently formed his own Rock-a-billy style band, "BC and the Dartz" and is the author of The Adventures of Buzz Cason -- Living the Rock 'N Roll Dream.

After a career in advertising, public relations and editing, Elizabeth Shear Orndorff of Danville, KY, began writing fiction. Her stories have appeared in Potomac Review, Palo Alto Review and Silent Voices, among others. In 2006 she was a finalist for the John Steinbeck Award given by Reed Magazine. She is the recipient of an Artist Enrichment Grant from the Kentucky Foundation for Women for her play The Bathroom Cleaner, which was given a stage reading at the 2006 Juneteenth Legacy Theatre in Louisville.

Barbara Fischer's stories have appeared in many journals including The Tampa Review, The Louisville Review, The Sycamore Review, and Wind Magazine. She has been a recipient of the Kentucky Writers' Coalition Fiction Award, and was awarded best story of the year in the EKU literary review, The Chaffin Journal; and best story of the year in The Willow Review's Twenty-fifth Anniversary Edition.
Mike Tuttle worked with "The Legend of Daniel Boone" for four years, serving as Producer and Sound Designer. Mike currently produces two podcasts -- White Line Radio and Sky Pieces Radio.
John A. Nelson is managing editor of The Advocate-Messenger, an afternoon daily newspaper based in Danville, KY. He has a Bachelor of Arts degree in journalism from Eastern Kentucky University, where he serves on the advisory boards of both the Department of Mass Communications and the Eastern Progress, the student newspaper. In January 2006 John received the Russ Metz Most Valuable Member Award from the Kentucky Press Association's outgoing president. He was also recipient of the Bingham Freedom of Information Award from the KPA in coordination with The Courier Journal in Louisville. Nelson is 2006 president of the Bluegrass Chapter of the Society of Professional Journalists.

Mary Christine Delea's book The Skeleton Holding up the Sky was published in February 2006 by Main Street Rag Publishing in North Carolina. She is originally from Long Island, NY, but has lived all over the US and now lives in Richmond, KY. She teaches in the Creative Writing program at Eastern Kentucky University. Her poems can also be found in Sincerely Elvis, a 2005 anthology of poems about Elvis Presley, on line at Verse Daily, and upcoming in Coal City Review, Feile-Festa, Weber Studies, and Paterson Literary Review.

Andy Rice, a native of Pulaski County, Kentucky currently resides in Boyle County with his wife Jane. Andy's musical inspiration comes from his uncle, who would bring his guitar to family gatherings and perform for the family. Andy's mother Geneva Rice was also an inspiration as she also played the guitar and sang. Andy has written two songs, "Which Way to Pray" and "Slipped and Fell in Love". Andy also played guitar and sang solo in a country band named "Andy and the Dandy's" in the early 1980s. In the '80s and '90s he played with "The Kings Mt. Bluegrass Boys."
Eastern Kentucky University Foundation Professor Harry Brown has been called "an absolute original" and "a poet who deserves to be read" by Steven Cope, a fellow poet. His 37 years of work is chronicled in "Felt Along the Blood: New and Selected Poems." Since 1970 he has taught American literature and creative writing at Eastern Kentucky University, where he has also co-directed seminars funded by the Kentucky Humanities Council and the National Endowment for the Humanities.

Jim Tomlinson has published short fiction in Five Points, Nougat Magazine, and Shenandoah Review. He was awarded a 2005 Al Smith Fellowship for Fiction by the Kentucky Arts Council. His short story collection, Things Kept, Things Left Behind, received the 2006 Iowa Short Fiction Award and will be published in the fall. Jim grew up in a small Illinois town, but now lives in Berea with his wife fiber artist Gin Petty.

The Elizabeth Madox Roberts Society will be part of the events, in conjunction with their conference at St. Catherine College in Springfield.

Growing up on Sugar Hill Farm, Vanessa Baker Ruda enjoyed a unique and fascinating childhood that provides the setting for many entertaining stories. These experiences have now become The Adventures of Johnathon Peter, her latest book. Vanessa is a graduate of the University of Kentucky with a degree in Agriculture, as well as one in Vocational Education. She is a teacher at the Danville Christian Academy, a tutor, and assists her husband in the family business, Ruda Family Chiropractic.
Christina Lovin's writing has appeared in Harvard Summer Review, Entelechy International, The Mid-America Poetry Review, New Southerner and other publications. Her poetry manuscript, What We Burned for Warmth was selected a semi-finalist for the Backwaters Press 2006 Poetry Prize. Lovin was a recipient of both an Al Smith Professional Assistance Grant and a Professional Development Grant from the Kentucky Arts Council. She will be a residency fellow at the Vermont Studio Center in the spring of 2006. A resident of Lancaster, KY, she teaches college writing classes in and around Lexington.
Zach Bramel refers to Marion County, Kentucky, as "home." He loves Kentucky, Robert Penn Warren, and Louisville, where he currently lives, farms and writes. He has read at the Rudyard Kipling. After a period of research and study in Thailand, he returned to Kentucky in late March 2006. This will be his first reading at Penn's Store.
Glenn D. Metzger has been performing music for most of his 58 years, beginning with church choirs from age six. After taking up violin at ten and guitar at twelve, he played folk and rock and roll through his teen years and while majoring in music in college. A long hiatus to attend to family duties was followed by a return to performing, both solo and with small groups and a contemporary church music band. Now, in the words of one of his songs, he's "playing bars, playing jails, anywhere the ship sails."
Chris Hamilton is director of Lebanon & Marion County Tourism. He is the former sports editor, former news editor and former editor of The Lebanon Enterprise.
Yolantha Harrison-Pace is an author, dance poet and missionary. Her latest book is Wing-plucked Butterfly.
Viki Pidgeon loves Ireland! A graduate of Western Kentucky University in Bowling Green, Viki and her husband Barney travel back and forth between the US and Ireland. Each trip, as they traveled through towns and villages, they fall more in love with the land, its people, and its heritage. Vikki is now the author of Deliciously Irish, a collection of prized culinary recipes collected for the everyday cook.
Don Dampier of Georgetown, Kentucky is the author of Finding the Fifties. A Nicholas County native, he is a graduate of the University of Kentucky with a degree in Commerce. He served 40 years in state government and since retirement has been a volunteer guide at the UK Basketball Museum, the Kentucky History Center and currently serves on the task force of the Kentucky Watershed Watch, an environmental protection program.
Virginia (Gigi) Ragland Biles is the author of A Child's Garden of Blessings, published by Publications International, Ltd, in April 2005. After 32 years of teaching Gigi retired to pursue a writing career. A Danville native, she acts and directs in the West T. Hill Community Theatre. She has had stories published in many collections of children's stories and enjoys going to schools and reading or talking about the writing process.
Linda S. Prather was born in Kentucky and is a resident of Lexington. Her greatest desire as a writer is to write characters that readers love, hate, laugh and cry with. She loves learning -- period. She received an associate degree in metaphysics in 1992 and has become a Certified Clinical Hypnotherapist. Her first novel, The Gifts, incorporated metaphysics into fiction.
Robert G. Davis had an early interest in photography and received a camera for his tenth birthday. He studied under Fox Studio for several years in the applications of light. He also did a study of lighthouses in Michigan and along the East Coast. Just recently he went on a tour of shooting landscapes in Texas and spent a length of time in the Big Bend National Park. See his work at www.1rgdphoto.com.

Gatewood Galbraith is an attorney in Lexington, Kentucky. He is a well-known political figure in Kentucky and has written his autobiography The Last Free Man in America: Meets the Synthetic Subversion.

Scott Gower is a native of Central Kentucky. He is a songwriter and musician who has spent the past two years traveling to various areas of the country studying the music and music techniques synonymous with those areas.
Dr. Gregg Neikirk is a literature professor at Westfield State College, Westfield, Massachusetts, as well as a musician. There he teaches writing, American and British Literature, songwriting and Journalism. He performs with the Faculty Jazz Band as a guitarist. A graduate of Centre College in Danville, Kentucky, he earned his MA and Ph.D. at the University of Kentucky. Neikirk is the former news editor of the Harrodsburg Herald, Harrodsburg, Kentucky and a native of Danville. He is Vice-President of The Elizabeth Madox Roberts Society.
Blues guitarist Jonny Bramel is a Louisville resident and native of Lebanon, Kentucky. Bramel attends the University of Louisville but is presently on leave, studying guitar styles to further his career and love of music.
Ramona Powers lives in Springfield, KY where she owns and operates a music store called the The Musicians Playground. She has played and sung music since she was eight years old, and was lead singer and rhythm guitarist in the band Night Owls when she was twenty years old.

For more information contact Jeanne Penn Lane at
Penn's Store (859) 332-7706 or (859) 332-7715, or
e-mail PennsStore@aol.com.


It is best to call ahead to check times and cancellations.
Penn's Store
257 Penn's Store Road
Gravel Switch, Kentucky 40328
859-332-7715 or 859-332-7706


Map History Special Events Music Catalog Outhouse Stuff
Email Us Sign our Guestbook Other Links News About Us Home


This page last updated 08/28/2013